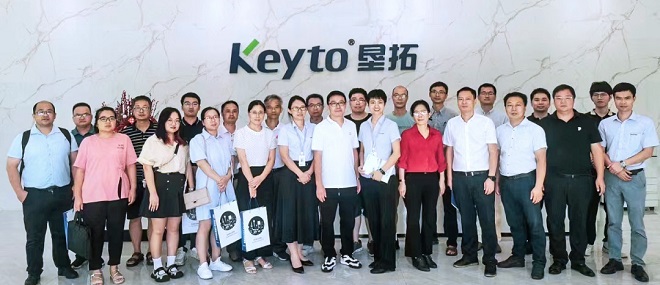 Recently, Mr.Tang, Vice President of Dongguan Vocational and Technical College led a delegation consisting of representatives from over dozens of universities, including Dongguan Vocational and Technical College, Shenzhen Vocational and Technical College, Luoding Vocational College, Shunde Vocational College, Guangdong Vocational College, Zhongshan Vocational College, Pearl River Vocational College, Huizhou Engineering Vocational College, Yangjiang Vocational College, Guangdong Business College, and Maoming Preschool Teachers' College, to visit and exchange at Keyto.
Three representatives from Keyto, Director Ms.Yang, marketing center, Director Ms.Zou, and machining center, Director Mr.Li, were responsible for receiving the visiting delegation. They warmly welcomed the university representatives and guided them on a tour of the Keyto product exhibition hall and quality center.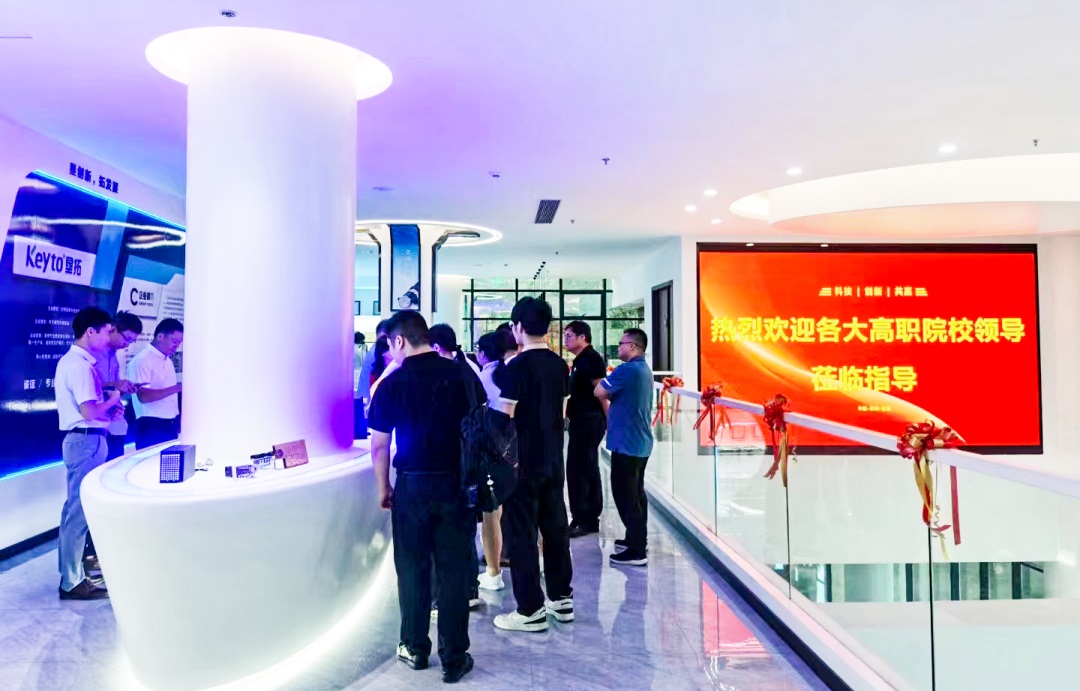 During the symposium, Ms.Zou gave a brief introduction to the company's background and overall strength to the delegation from the universities. She also presented relevant videos showcasing the development process of the Keyto park. During the meeting, participants engaged in discussions and exchanged opinions on topics such as how vocational colleges can enhance talent cooperation with enterprises and how to cultivate students to meet market demands. They expressed their commitment to actively respond to the needs of companies, align their development plans with the enterprises and the market, strengthen deep collaboration with businesses, and promote mutual progress in school-enterprise cooperation.
Director Ms.Yang introduced Keyto's talent requirements and development plans to the delegation. She also emphasized the company's commitment to continue implementing school-enterprise research and exchange programs. The aim is not only to provide a platform for communication and exchanges for the faculty and students of the universities but also to enhance their understanding of the operational model of enterprises. This will foster closer school-enterprise relationships and lay a solid foundation for meeting the talent supply and demand needs of the companies' rapid and steady development.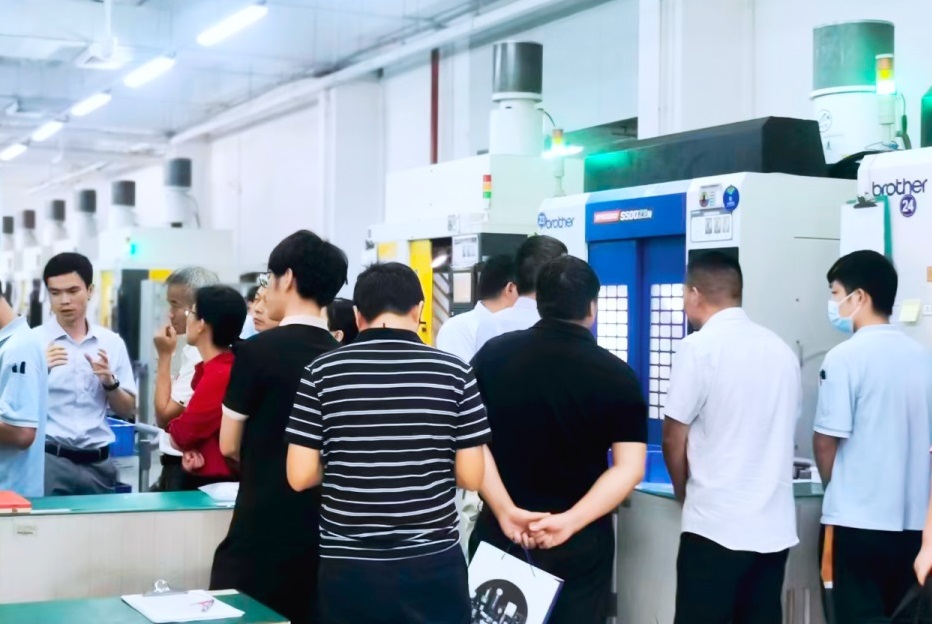 After the symposium, the delegation from the universities, led by Director Mr.Li, visited the Machining Center. During the visit, the delegation gained in-depth insights into the scale of the machining center, quality control, processing capabilities, job requirements, and welfare benefits offered by the company.
The delegation expressed their admiration, stating, "As a leading enterprise in the field of microfluidic core components, Keyto's solid technical strength, stable internal operational environment, and significant market share are all praiseworthy."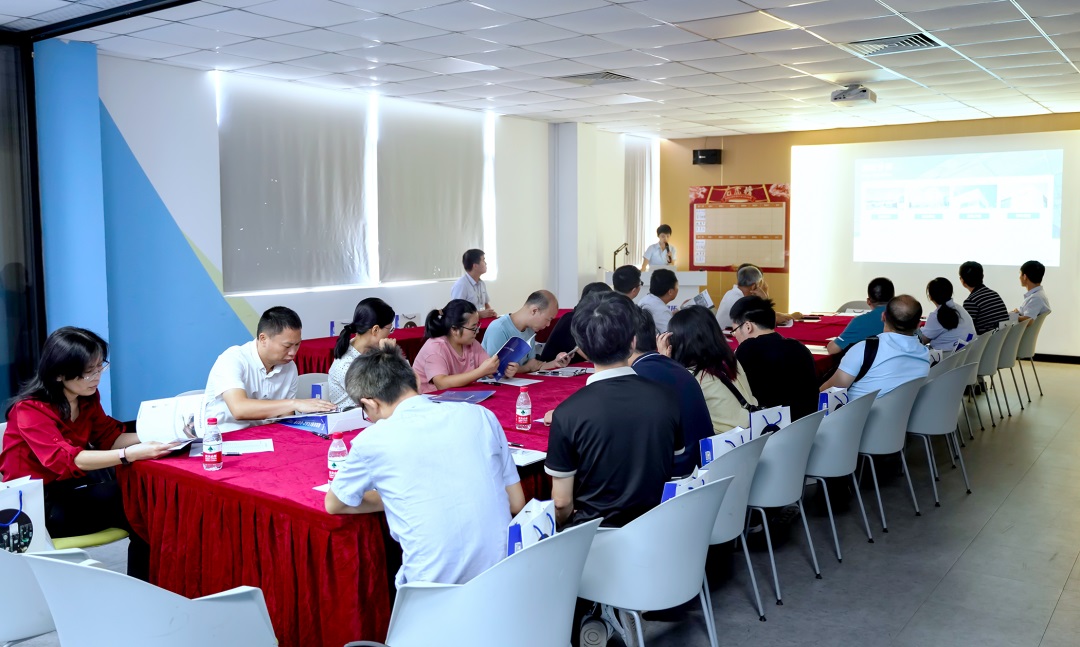 As a leading company deeply rooted in the field of microfluidic control, our company has always adhered to the principles of openness, collaboration, innovation, and mutual success. We continuously strive to drive technological innovation and promote high-quality industrial upgrading. The exchange with multiple vocational colleges and universities this time not only enhanced mutual understanding and cooperation but also laid a solid foundation for future collaborative projects.
In the future, Keyto will continue to uphold the philosophy of open collaboration and work hand in hand with universities to create a shared vision for the future.