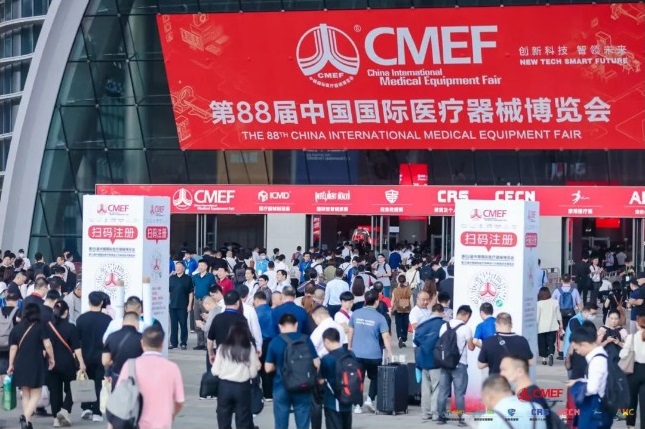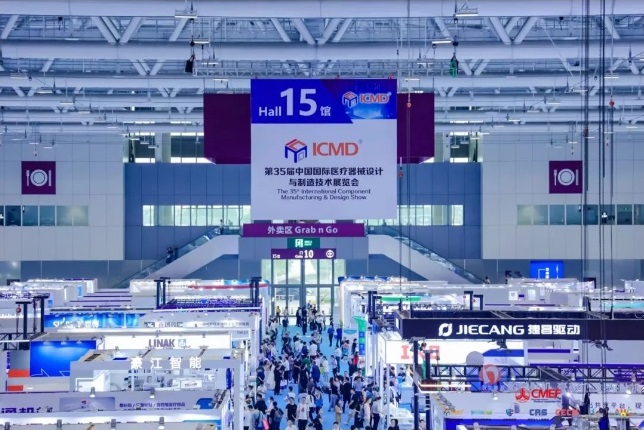 On October 28, 2023, the highly anticipated "Carrier-Class" event in the medical equipment industry, the 88th China International Medical Equipment Fair (CMEF) / the 35th China International Medical Equipment Design and Manufacturing Technology Exhibition (ICMD), grandly opened at the National Convention and Exhibition Center (Shenzhen Bao'an)!
Themed "Innovative Technology, Leading the Future," this exhibition focuses on various sub-fields such as digital healthcare, high-end equipment, intelligent manufacturing, chronic disease management, and elderly rehabilitation. The industry's attention is centered on this event, and the first day witnessed an unprecedented grandeur. Representatives from over 20 countries and regions, along with thousands of industry experts and opinion leaders, gathered at this industry celebration.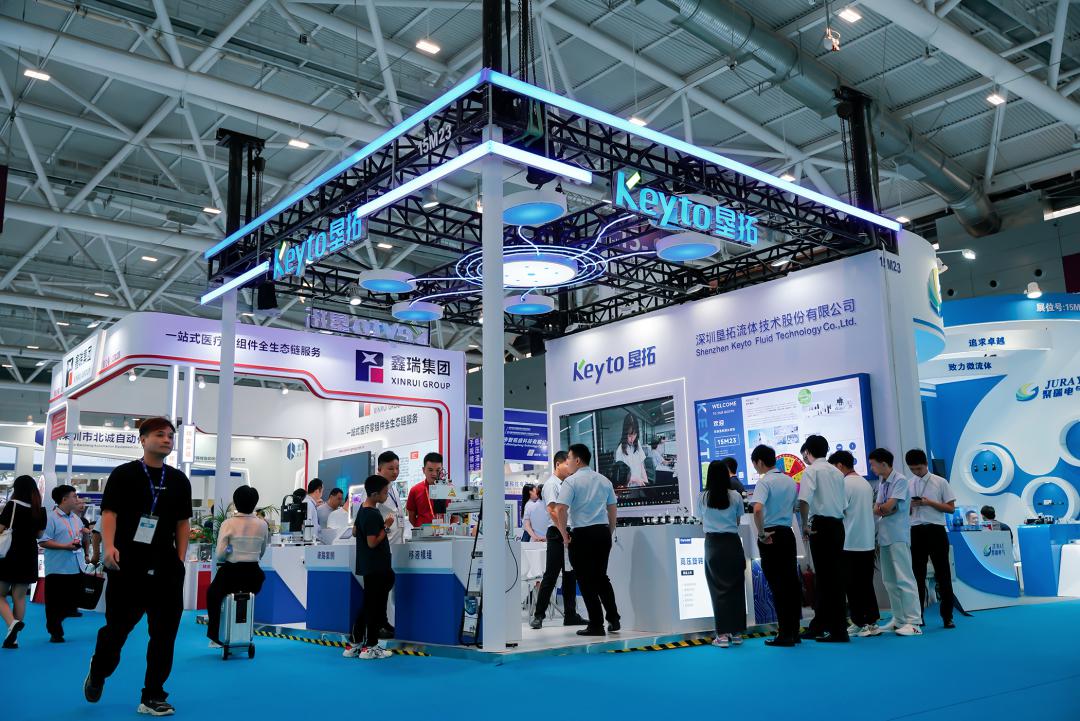 Keyto, with the core philosophy of "Focus on Fluid Technology, Growing Towards the Future," symbolizes Keyto's commitment to technological focus and continuous growth for sustainable development. This aligns seamlessly with the theme of the exhibition, "Innovative Technology, Leading the Future."
On the opening day, the flow of people to Keyto's booth was continuous, and various activities planned by the marketing department, including product runway shows, live product demonstrations, and giveaways, attracted a large number of professional visitors.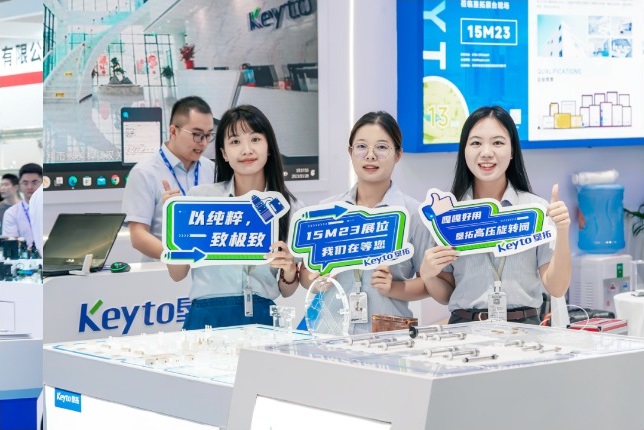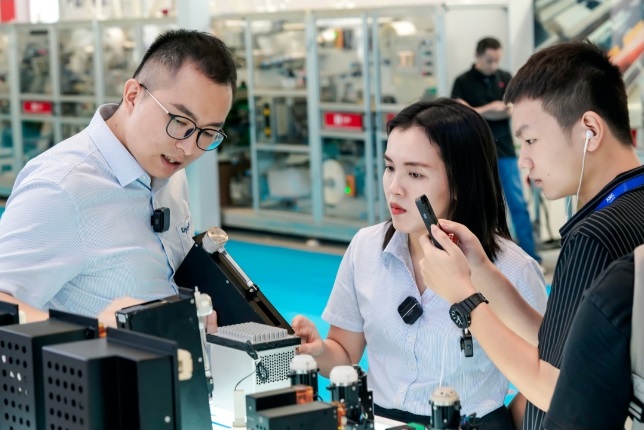 Due to the use of online live broadcasting for the first time in this exhibition, viewers who couldn't attend in person could easily inquire about related product issues through our live platform, experiencing the atmosphere as if they were on-site without leaving their homes.
Keyto's showcased products at this exhibition include miniature solenoid valves, precision piston pumps, syringe components, diaphragm pumps, metering pumps, manifolds, ADP pneumatic pipettes, multi-port rotary valves and fluid integration system modules, precision special processing parts, molds, injection molding, gene fluid systems, temperature control modules, and nearly a hundred other products and solutions.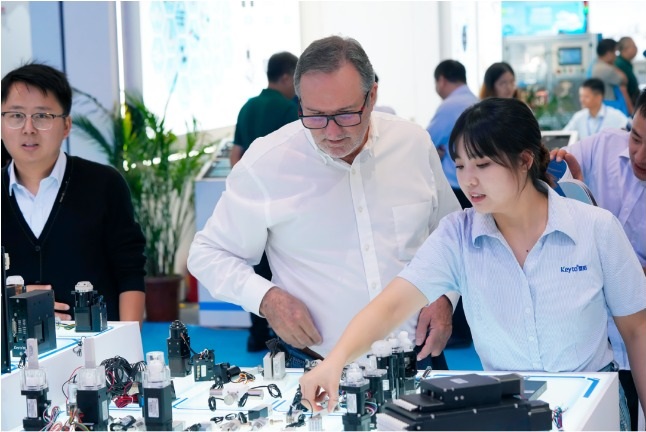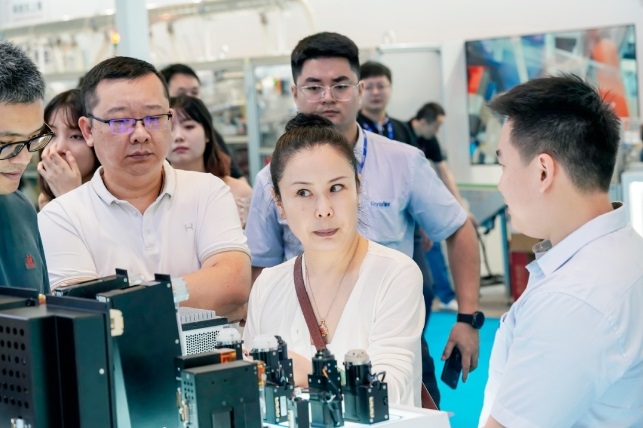 After years of innovation, Keyto has developed into a highly influential brand in the domestic microfluidic control field. Since 2021, Keyto has undergone significant changes, including factory relocation and expansion, capacity upgrades, brand upgrades, category expansions, and other favorable measures. This signifies that Keyto possesses a higher market competitiveness, spreading more professional charm and brand value.
The excitement continues, with only the last three days left in the exhibition. Visit Keyto's booth at 15M23 (Hall 15), and we'll see you there!